Service
7 Website Design & Development Strategies You Must Know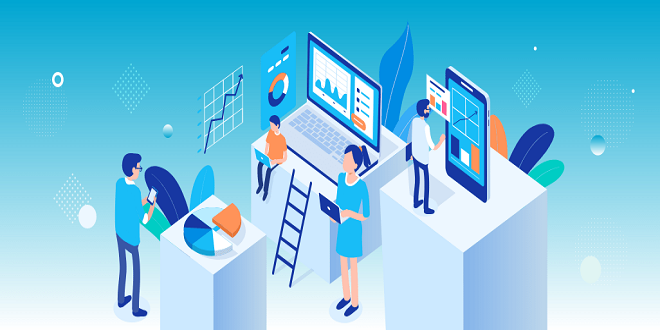 Did you know that visitors form an opinion about your site in 50 milliseconds. If your website doesn't make an impression within those 50 milliseconds, potential customers will keep leaving.
Let us know what visitors see when they go to your website. Do they find it difficult to understand the company's mission? What can you do to help them? Can they find the right thing in just a few seconds?
No? Maybe it's time for a website redesign.
An engaging design keeps website visitors on your page. Top organizations often spend large amounts of money on web designs that enhance user experience and increase conversions.
How are you going to make your website look better? These are the top tips to improve your website's design in 2022.
1. Make a design that reflects your brand
Your website should reflect your brand's identity. Your brand is what people will remember. It is important to choose a design that complements it.
The type of business that you run will affect the design. Your website design may be more complicated if you are a graphic designer. An eCommerce website, on the other hand has a simple design that is representative of their industry.
Choose colors and patterns that are memorable to your target audience. This will help you increase brand awareness and create a connection with your company.
2. Simple Make it Easy to Read
Many leads will search for information on your website. They will search your website quickly for the information they are looking for. Mobile users are especially vulnerable to this.
Therefore, it is important to create a design that makes it easy for the user to navigate your pages. It is crucial that they find the right information as quickly as possible. Do not make them wait. Professional web designers can make your website easy to navigate. For them to enjoy a positive experience, it is essential that your website is easy to read.
3. Optimize your Images
Websites need images. However, images should be optimized for the web. The first step to image optimization is choosing the right file format. PNG and JPEG are the most common file formats for static images, while GIF works best for animations.
To speed up loading, compress the images. There are two types of compression: lossy compression and lostless compression. Even though it reduces images' size, lossy compression can affect image quality. Lossless compression, on the other hand, prioritizes file quality above size.
Add a meaningful "Alt" text to each image, including banner images. It will be used by search engines to identify the subject of the image. This will make it easier for visually impaired people to access the images.
4. Make Navigation Easy
The navigation menu is one of the most important components of your website. Visitors should be able to navigate your website easily, even if they're new. It should come as no surprise that bespoke web designs that are effective emphasize navigation.
Users should not have any trouble finding what they are looking for, regardless of whether you use a hamburger menu or a sidebar. Keep things simple should be your goal. Here are some ideas to get you started:
Simpler content
A navigational hierarchy
Clearing up hypertext
Sidebars can be separated
You can customize the menu to suit your needs
5. Include Calls To Action (CTA)
Many businesses make the error of not including calls to action (CTAs) on their websites. It is an important component of your website as it encourages leads to take action.
This is why it is important. People who visit your website and find the content valuable may not know where to go next. CTA buttons can help you guide them to the next step, and get them closer to conversion. Your company's conversion rate will improve if you include eye-catching CTA button designs.
6. Get personal
Businesses must provide high-quality, consistent online experiences in line with their brand image just as brick-and-mortar stores do.
Your About Us page should not be a boring paragraph that introduces your business. You should include a photo of yourself or one of your employees to make your customers' experience more personal.
7. Make your website mobile-friendly
54.4% of all website traffic (Source Hubspot). Mobile devices (not including tablets), were responsible for 54.4%.
Google also places a high value on mobile-friendliness in ranking and indexing pages. Your website must be mobile-friendly.
Every responsive ecommerce website development and other websites aims to offer a seamless user experience across all devices. If a consumer switches from a laptop or smartphone to view your website, they can still view it.
This means that you'll need to redesign your website if it's not responsive. There are many online tools that can help you determine how responsive your website design. These tests should be performed on your website before you take any necessary actions.
Conclusion
It can be fun to design your website! It is important to consider your target audience when designing your website. This is an essential first step in website planning.
Think about how you want your visitors to view your website. Also, think about the components they would like to see. Your website will be well-designed if you use the above advice and the user experience.
Magneto Solutions is available to help you with website design and maintenance. Magneto Solutions has been named to the top eCommerce development agencies in the UK. This ensures that you can rely on the quality of the products and high level of customer service. Get in touch!